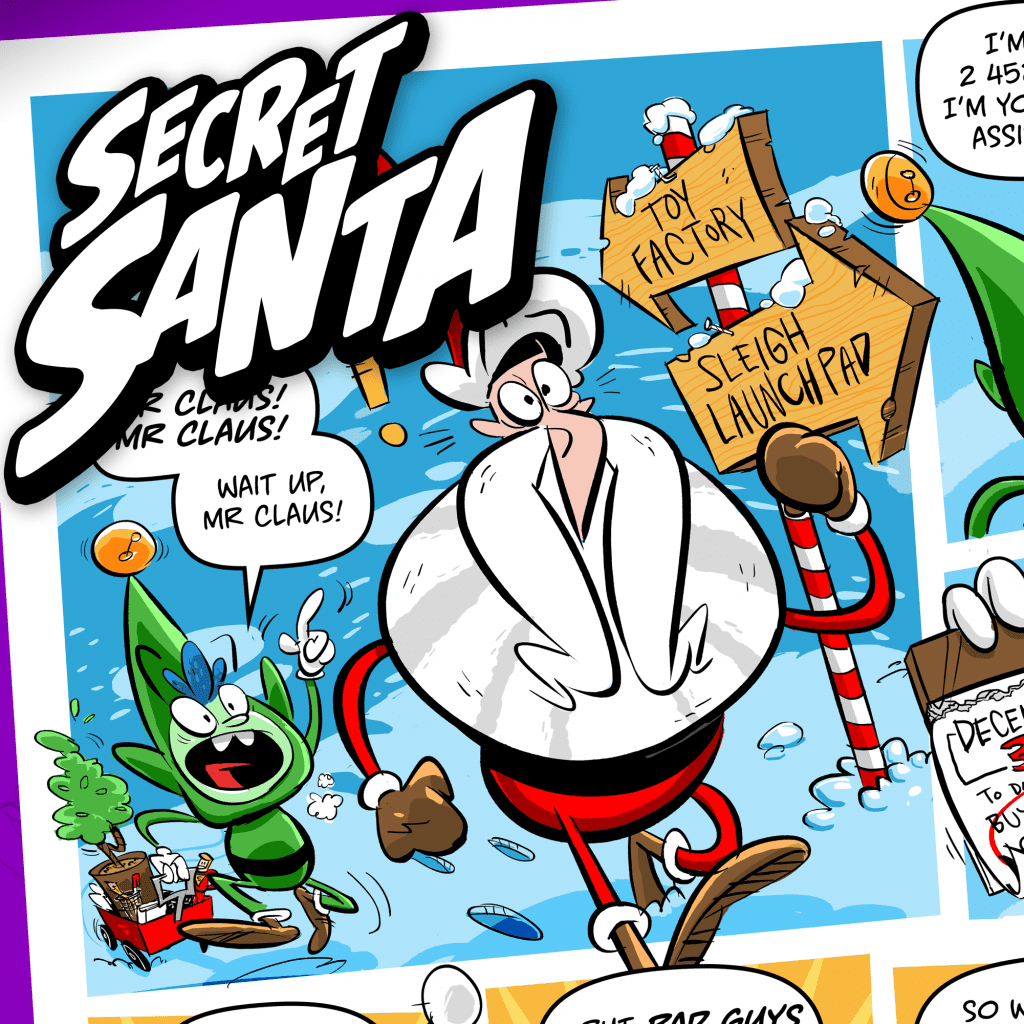 What does Santa Claus do the other 360-something nights of the year? Fights crime, of course.
And why not? He already has a secret base, an awesome flying vehicle, and the naughty list makes a perfect crime database. The only thing he needs is a sidekick… but the elf he's assigned isn't exactly hero material.
In Secret Santa: New Year's Thieves, Santa, Cappy, Comet and Nanette attempt to stop a bank robbery on New Year's Eve. But it's not just any bunch of burglars, it's the World's Best Burglar himself, Napoleon Nabb and his henchmen! 
You can read Secret Santa on the back cover of every issue of Countdown, Blast-Off, Orbit and Touchdown in their 2020 editions.